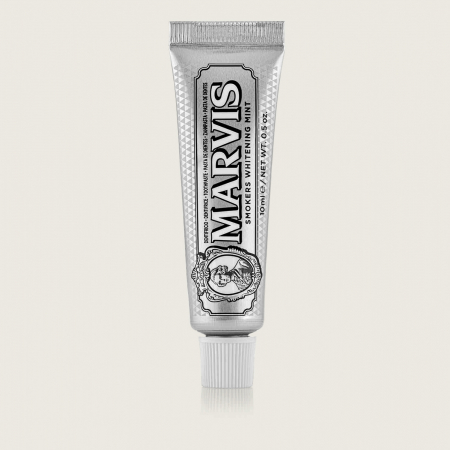 MARVIS TOOTHPASTE
1,60€ .
MARVIS TOOTHPASTE
This handy MARVIS 10 ml toothpaste can be taken with you wherever you go!
Marvis presents a different and daring idea, far from the traditional toothpaste. The idea is to transform the daily habit of oral cleaning into a pleasant and enjoyable moment.
Whitening Mint, like a long-lasting swirl of fresh mint, is the perfect toothpaste to whiten teeth while still having the taste of the strongest mint.